This post was written by Kelly D. Smith.
We all know how important self-care is, right? And a go-to for me when it comes to treating myself and taking care of myself, is my beauty routine. But I'm super picky about what I use and over the past few years, I've moved away from a lot of American products, even though that can be hard.
So, let me tell you about YesStyle. The only website I've found with affordable products that actually show up at your house. There are so many benefits to the website, like a rewards program, discounts, and fast/international shipping.
So, here are my top Asian beauty must-haves, and yes you can find them all on YesStyle!
This stuff, first of all, is in a super adorable packaging. I mean, who doesn't want their makeup/beauty products to look like pandas? So, I'll be honest when I say that this is the reason I decided to try it. And for roughly $10, it's hard to pass up the chance.
So, it's cheap and I got it- but does it work? Oh my gosh, yes. When I bought this eye stick, I was working long days and not getting enough sleep. I woke up with tired eyes and the second I put this on, I felt better. I'll be honest, there is a reason this is first on the list. It's a beauty must-have for me!
I don't normally buy hair masks because I'm all for making my own (hey, don't worry there's a post on that right here!) but sometimes I'll admit, I'm feeling lazy and I wanted to try something new so I decided to give this a shot while it was on sale. This mask is great for anyone who is trying to grow their hair out since it helps to stimulate your scalp. It also leaves my hair feeling noticeably softer and, well honestly, hard not to touch.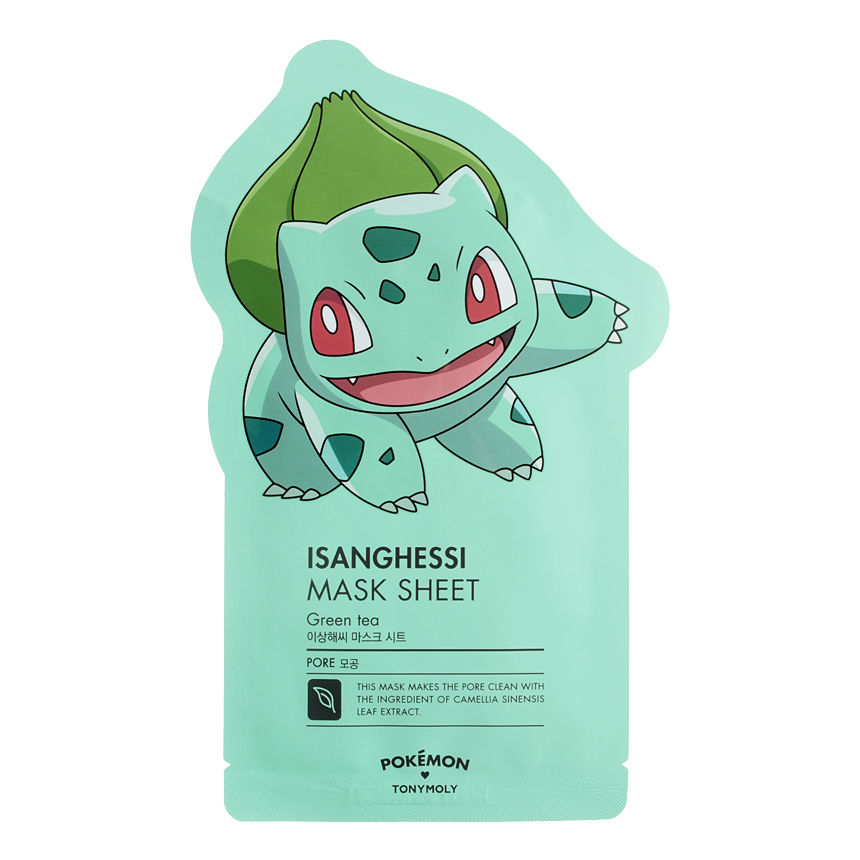 One thing I've noticed since I started shopping on YesStyle is that I am a big fan of Tony Moly. They do some amazing stuff, and I've never been disappointed with their products. This is another cute one from them (like the Panda eye cream), and it's perfect for anyone who grew up watching Pokemon. The masks themselves are, to be honest, nothing special but they work well, they always leave my skin feeling great, they are affordable, and I mean come on: it's Pokemon.
Isn't it freakin' cute? Come on, we all know that's the reason I bought it- just like it's the reason most people seem to that I talk to. But, like all the cute products I've gotten off YesStyle, even though it's super cute that's not the only thing it's got going for it. The hand cream works damn well and leaves my hands feeling great even on their worst days. And I'll add that I often manage to make people think I'm walking around with a cookie in my purse- bonus points!
If you've ever looked into buying Asian beauty products, you'll know that eye patches are one of the most popular things that you can buy, and after trying them out I totally understand why. These aren't slimy which I like and they leave me feeling refreshed even on my worst days (remember at the start I said how my eyes felt tired often? Not after using these, and it lasts for days!) They are also a super quick and super easy way to toss in a little self-care when you don't feel like using a mask or even getting off the couch.
Do you have a favorite Asian beauty product?
About Kelly
Kelly D. Smith is a four-time bestselling romance author but her guilty pleasure is writing beauty/personal development! Her most important goal right now: finish her current novel and send it to a publisher/finally get meal prepping down.
Follow her on
Twitter
to keep updated with her writing and get access to free reads!